College Mental Health Services
---
WHO WE ARE 
Latin verb: present active\ niteō \bloom or thrive; shine
The Center for Psychiatric Rehabilitation at Boston University has provided innovative University Mental Health Services for more than 15 years beginning with individualized College Coaching and more recently NITEO and LEAD BU. Our work is driven by the philosophy and experience that students with mental health challenges thrive when empowered to develop critical skills and support required by collegiate and work environments.
College Mental Health Services at the Center are guided under the leadership of Dori Hutchinson, ScD, CPRP, the Director of Services and Larry Kohn, MS, the Director of Development. Dori and Larry have worked together for more than 30 years providing recovery-oriented services to young adults living with mental health challenges.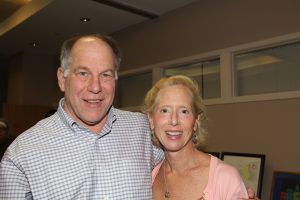 Courtney Joly-Lowdermilk, M.S.Ed., manages NITEO and College Coaching. She has worked in mental health, special education, and disability services in higher education for more than 10 years.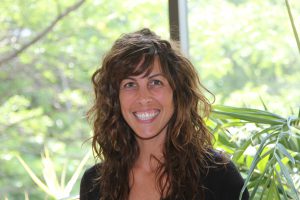 NITEO
A one-semester (September-December or January-May) resilience and wellness program assisting college students on leave for mental health challenges to develop the critical skills and supports essential in academia and to successfully re-engage in school or work, as well as develop a foundation of health to support their future goals. NITEO is comprised of nine different wellness classes that meet on Monday, Wednesday, and Friday, and weekly, intensive coaching meetings.
COLLEGE COACHING
Intensive, one-on-one support assisting students in managing their wellness and academic responsibilities. Students explore personal strengths, values, and goals and receive individualized support in taking steps toward their goals and maintaining academic, social, and emotional well-being.
LEAD BU
A wellness, resilience, and academic skills-building course introducing students to strategies for stress hardiness and academic success. Students practice and develop skills for healthy interpersonal relationships and self-care, as well as strategies for studying, self-advocacy, and goal setting. The class is offered through the Center and separately as a course for 1 college credit.
APPLICATION PROCESS
Please complete a Student Application Niteo Application, and contact the Program Manager, Courtney Joly-Lowdermilk at 617-483-3827 or cjoly@bu.edu with questions or to schedule an informational meeting.
---
The Services Division at the Center for Psychiatric Rehabilitation is an inspiring educational environment where persons who have had behavioral health experiences find hope, become empowered by actualizing their dreams through setting goals to live, learn, work and live well in their chosen communities. Participants are " students" who work with faculty and " Coaches" who help them achieve their goals successfully and with satisfaction. Students gain knowledge, skills and supports to live their lives fully. The Center does not provide medical treatment: We do not prescribe or deliver medications or therapy.