Paul Cherchia and Chelsea Cobb co-direct the College Mental Health Education Programs (CMHEP). Cherchia started with the center during the implementation of NITEO, in 2014. Supporting Courtney Joly-Lowdermilk in the innovation and design of the NITEO program and has been an important part of the program's growth. Cobb joined the team in the summer of 2017, she spearheaded the peer mentor program, and generated new curriculum. They are both dedicated to partnering with students to build resiliency and develop collegiate and vocational readiness.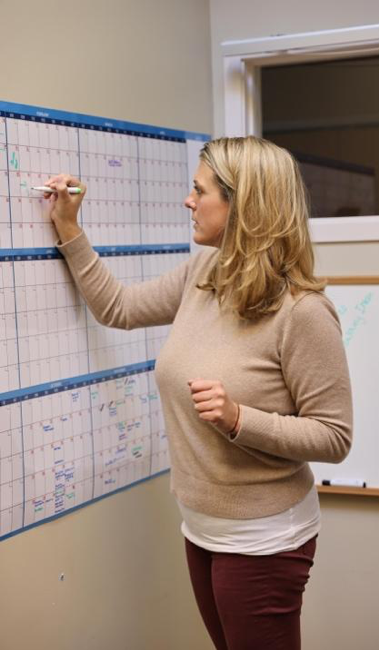 Courtney Joly-Lowdermilk, M.S.Ed., developed the NITEO program. Joly-Lowdermilk transformed and amplified the College Mental Health Education Program into a multi-faceted menu of classes and activities. She continues to work in collaboration with the CMHEP team, developing new programs and initiatives. She has worked in mental health, special education, and disability services in higher education for more than 10 years.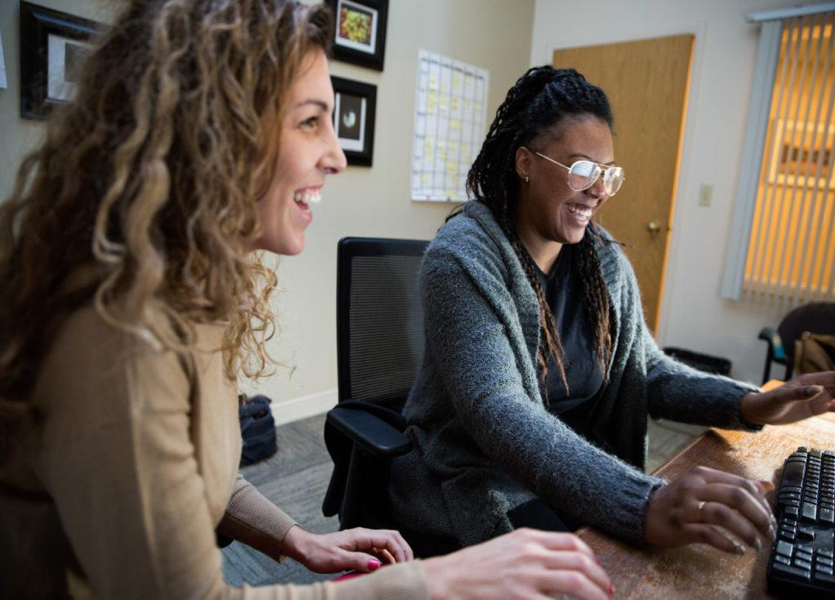 College Mental Health Education Programs at the Center are guided under the leadership of Dori Hutchinson, ScD, CPRP, the Director of Services, and Larry Kohn, MS, the Director of Development. Dori and Larry have worked together for more than 35 years providing recovery-oriented services to young adults living with mental health challenges.
The College Mental Health Education Programs team is an eclectic staff with backgrounds in psychiatric rehabilitation, special education, social work, and psychology. Our work is steeped in psychiatric rehabilitation and educational principles and research that emphasizes empowerment, connectedness, and building wellness skills and supports.
Our CMHEP instructors and Coaches partner with students to provide opportunities for them to learn and practice the skills critical to achieving their personal, academic, and wellness goals and to choose, get, and keep satisfying and meaningful roles. Get to know our staff by visiting their bio pages and learn of their wealth of experience and knowledge.