Featured Resource: Webinar Series
Our new series, Making Sense of Employment Research, highlights employment research published in the Psychiatric Rehabilitation Journal. If you wonder what researchers are finding out about employment for people with mental health conditions, join us for a free webinar. Each webinar will be designed to discuss a recently published study in a clear and relevant way, even if you know little or nothing about research.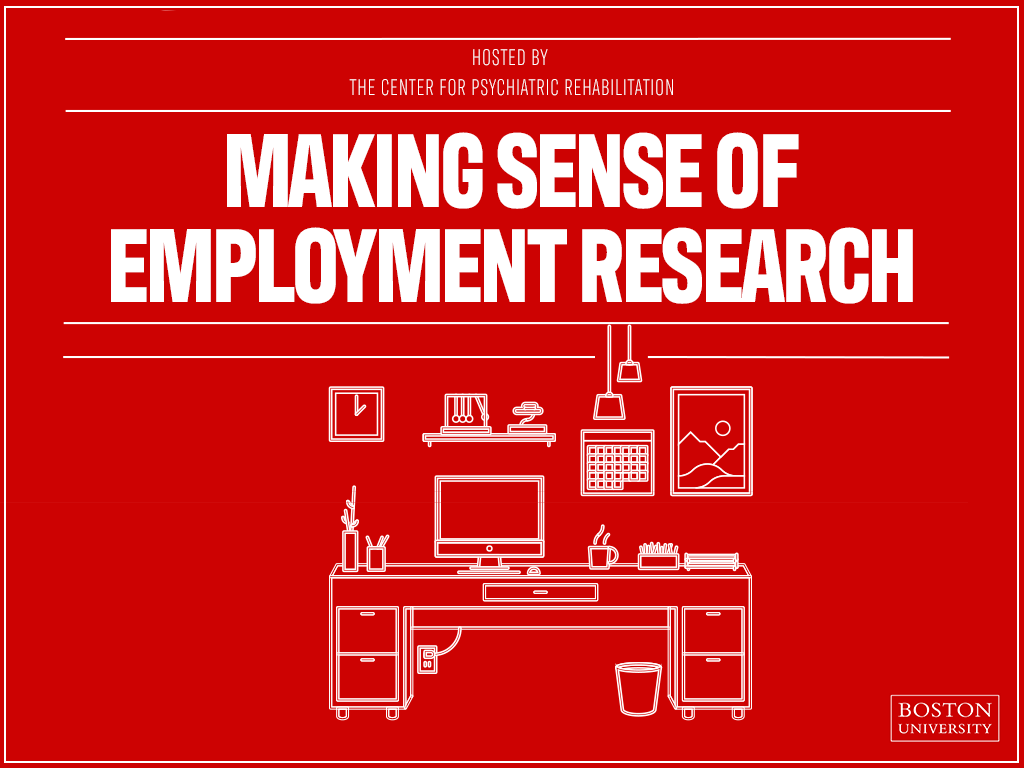 Register below to attend the first installment of this series, "Work-Focused Cognitive Behavioral Therapy to Complement Vocational Services for People with Mental Illness: Pilot Study Outcomes Across a 6-Month Posttreatment Follow-Up." The lead author of this research, Dr. Marina Kukla, PhD., will discuss her work with us on December 7th, 2020 at 12:00 PM EST.
Link to registration:
https://www.eventbrite.com/e/making-sense-of-employment-research-tickets-124113991289