Our Work
The Center is organized into 4 divisions: Research; Training, Dissemination & Technical Assistance; Services; and Operations. Each division is led by its own Director. The Center as a whole is run by the Executive Director, Dori Hutchinson.
We conduct research studies, we deliver services, and provide training and technical assistance to mental health programs, nationally and internationally, that wish to deliver recovery-oriented services.
We do not diagnose, prescribe medications or provide therapies. Instead, we provide comprehensive services and programs that teach people critical skills and assist them to gather essential supports that promote thriving and success in their valued roles as students, workers, and citizens.
What is Psychiatric Rehabilitation?
Psychiatric rehabilitation services help people with severe mental health conditions regain their valued roles and was defined in 2007 by the Psychiatric Rehabilitation Association (PRA), the major professional association of the field of psychiatric rehabilitation. This definition states that:
 "Psychiatric rehabilitation promotes recovery, full community integration, and improved quality of life for persons who have been diagnosed with any mental health condition that seriously impairs their ability to lead meaningful lives. Psychiatric rehabilitation services are collaborative, person directed, and individualized. These services are an essential element of the health care and human services spectrum, and should be evidence-based. They focus on helping individuals develop skills and access resources needed to increase their capacity to be successful and satisfied in the living, working, learning, and social environments of their choice."
CPR Centers
The Rehabilitation Research and Training Center (RRTC) is jointly funded by the National Institute on Disability, Independent Living, and Rehabilitation Research and the Center for Mental Health Services, Substance Abuse and Mental Health Services Administration for a five year period. Its mandate is to focus on a specific area of disability, develop new knowledge and translate that knowledge into usable tools for stakeholders. The RRTC is divided into two components: the Research Program and the Training, Dissemination, and Technical Assistance Program. Each component is comprised of specific projects. CPR has had an RRTC since 1979.
Services are delivered using education as a framework as it immediately gives people a valued role that of a student, rather than a patient, consumer, client, or a diagnosis. We are not a traditional clinical environment, but we maintain the highest ethical standards. We share power with our students, have high expectations and learn with our students as we support their quest to be full citizens as healthy adults.
Diversity, Inclusion & Justice
The Center is dedicated to the cultivation of a diverse, inclusive and just culture that supports equity, acceptance, and respect for the difference in others.
Learn More
How We Work
Since its inception, the Center has been guided by the same mission, values and goals.
Learn More
Not An Ordinary Door
"This might look like an ordinary door, but it is the door to the Psychiatric Rehabilitation Center. The Center helped open and maintain my road to recovery. The Center deals with the whole person, not just the mental illness. The support I receive here has been a critical aspect in my recovery process. I am leading my life because I walked through this door."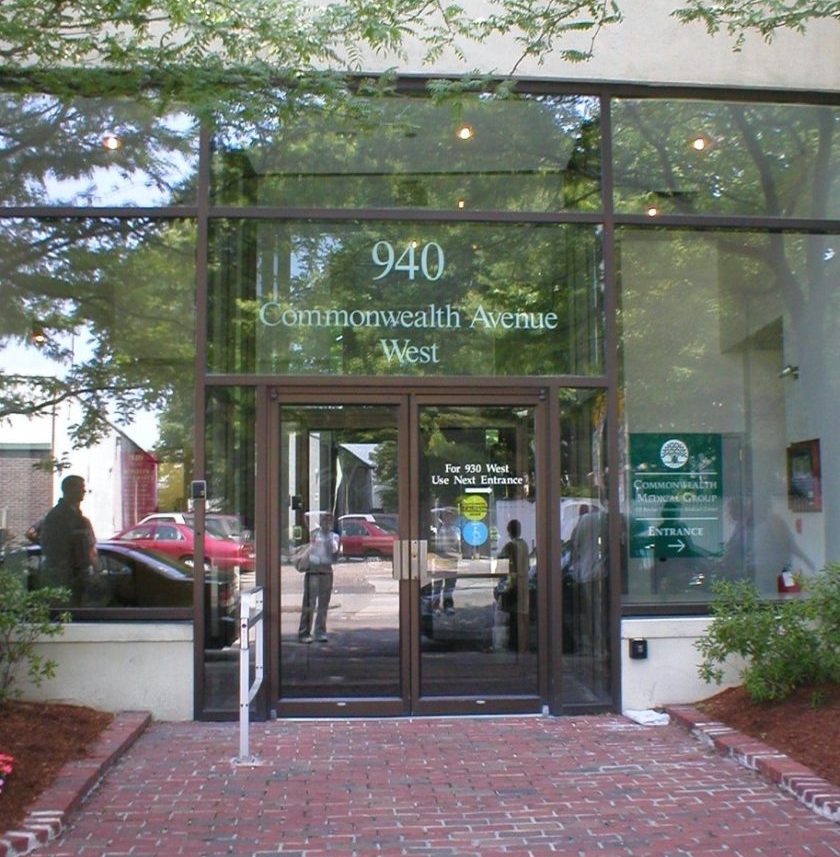 Learn More
We provide a variety of resources to educate, inform, and guide individuals wishing to learn more about recovery-oriented services and programs for individuals with psychiatric conditions.