News & Events
Articles from STAT, The New York Times, and BU Today that feature some of our staff, classes, and programs.
Active Minds Conference Highlights Key Recommendations from the Center's Leave of Absence Guides
In the spring of 2021, the Center for Psychiatric Rehabilitation released, with the support of the Ruderman Family Foundation, one-of-their-kind Leave of Absence Guides: A Guide for Students and A Guide for Campus Leadership, Staff, and Faculty. These are practical tools for navigating and supporting students taking and returning from a leave of absence that are positively changing the landscape of how we support students taking and returning from leaves of absence in higher education.
These Guides were central to the Active Minds Leave of Absence Workshops hosted online this fall. For hope and help understanding leaves of absence and best practices and policies, tune into the recordings of the workshops below.
The Quadcast features Dr. Dori Hutchinson in "Supporting Students with Serious Mental Illness in College: Discussing Life-changing Policies and Programs"
In this episode of The Quadcast, Dr. Dori Hutchinson, Executive Director of Boston University's Center for Psychiatric Rehabilitation, discusses how colleges and universities can vastly improve their support for students with serious mental health conditions, from supported education, to improved access to accommodations, to more flexible policies on leaves of absence and re-entry. Dr. Hutchinson describes working with students in the NITEO program, which helps students on leave build resilience and avoid shame with an 84% success rate of returning to campus. The pandemic, Hutchinson says, has produced an opportunity for college administrators to offer more supportive options for students with serious mental illness.
BU Today Features College Mental Health Leave Guides Created by CPR and the Ruderman Family Foundation
"The number of college students experiencing mental health issues was high before the COVID-19 pandemic, but those numbers have soared since, making it harder for many to receive treatment. Last year, the Centers for Disease Control and Prevention reported that three quarters of students faced distress.
In response, the Sargent College of Health & Rehabilitation Sciences Center for Psychiatric Rehabilitation (CPR) has cocreated two first-of-their-kind manuals—one for students, the other for faculty and staff—with best practices for campus leave-of-absence policies and for using a leave productively. The manuals were funded and cocreated by Boston's Ruderman Family Foundation, an advocacy group for people with disabilities."
Read Full Article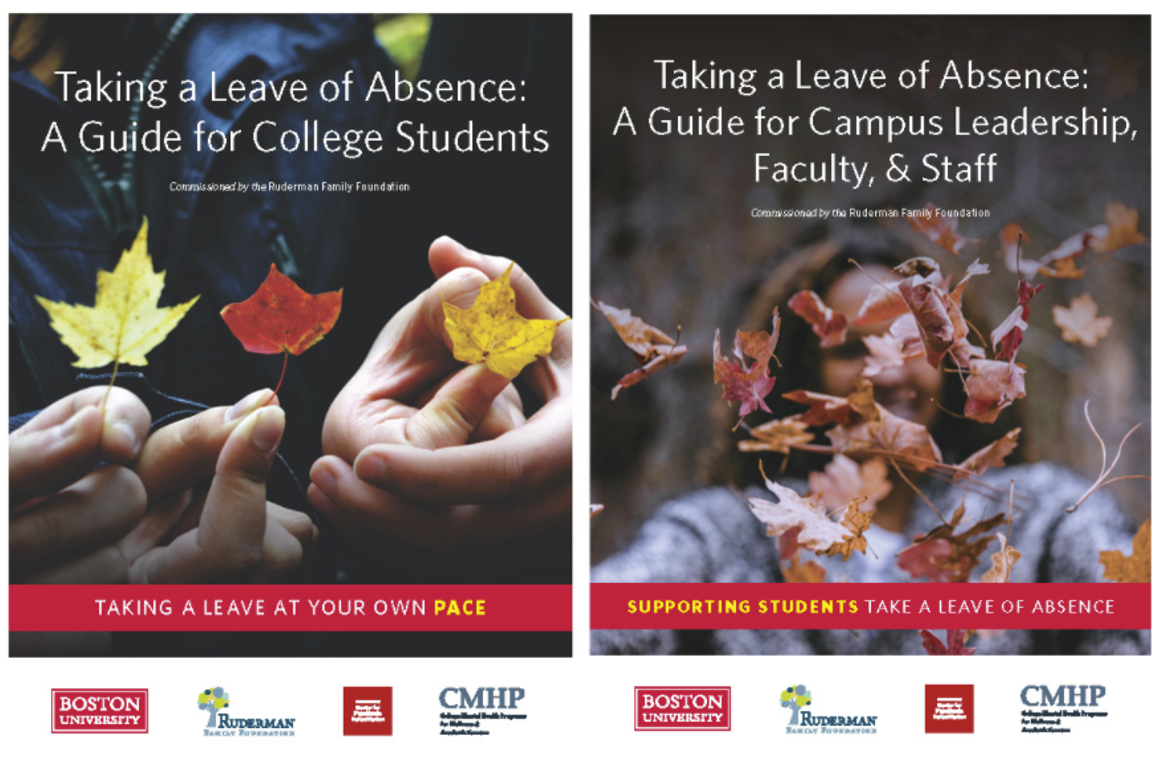 In the News
New York Times
A Climb Out of Depression, Doubt and Academic Failure
NITEO, a wellness, resilience, and academic skills-building program supports students prepare return to college and achieve their goal of higher education.
NITEO alum, Varsha Srivastava, shares how the program helped her develop the strategies and supports needed to thrive in school.
Read Article
Spot On! Episode 38: Quarantined- Manage Your Mental Health – Features Dori Hutchinson
Director of Services at the Center for Psychiatric Rehabilitation, Dr. Dori Hutchinson talks to Dr. Joan Salge Blake, Nutrition Author, Media Expert and Nutrition Professor at Boston University about how to care for your mental health after your routine has been completely disrupted. She teaches about how to manage anxiety and how to practice self-acceptance.
Upcoming Events Hosted by the Services Division