Self-Directed Skill Lessons: Skills for Participating in Groups/Classes/Activities
Sue McNamara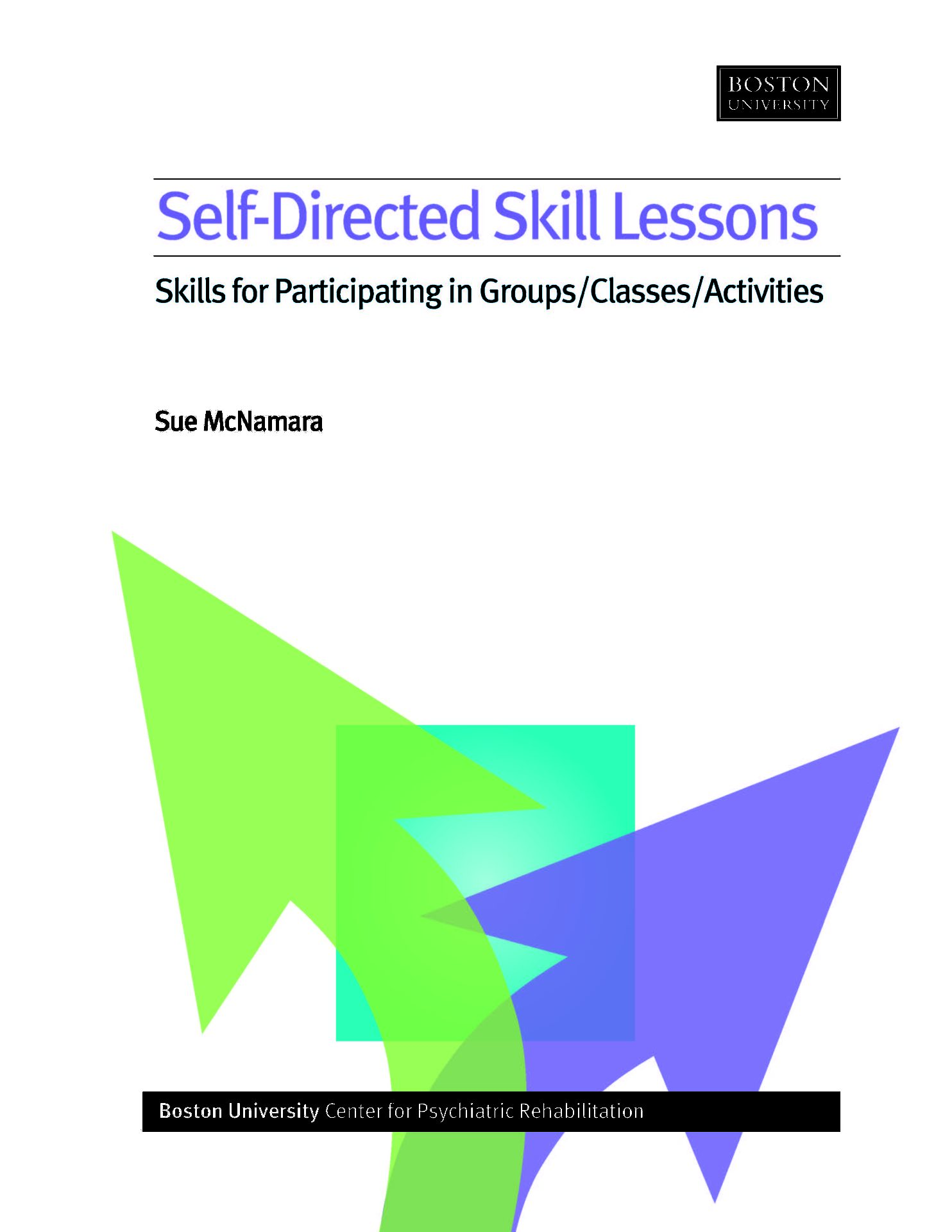 Curriculum / Workbook (PDF)
Self-Directed Skill Lessons: Skills for Participating in Groups/Classes/Activities
Sue McNamara
Audience
These skill lessons are useful for those who want to work independently or with support to learn skills for getting along with others where they live, learn, work, or socialize. The Self-Directed Skill Lessons are designed to be user-friendly and are a valuable resource to be used by individuals in a self-directed way and by practitioners as part of a skill teaching curriculum.
Description
These skill lessons are designed to assist a person to develop his or her own skills in order to be satisfied and successful in a chosen role in residential, educational, vocational, and social settings. Individuals may want to use these Self-Directed Skill Lessons independently, with assistance, or with a small group of peers.
Each skill lesson is organized with:
An Outline of the Skill Information
An Example of the Skill
Practice Exercises for completing the skill
A Skill Use Worksheet to be used after the skill lesson
This format of an Outline—Example—Practice is designed to assist an individual to walk through the parts of how to perform the skill one step at a time. Some people learn best by reading or hearing about how to perform a skill; while others learn best by seeing examples of how a skill is performed. We all learn by performing a skill repeatedly, and practice with feedback can make our skill use perfect!
This bundle of skills, in the series of Getting Along with Others, is called Skills for Working with Supervisors/Teachers. There are 5 skill lessons included in this skill bundle:
Asking Questions
Responding to Questions
Clarifying Information
Expressing Feelings
Expressing Opinions
Skill lessons are written in PDF files and may be printed for personal use.
Citation: McNamara, S. (2014). Self-directed skill lessons: Skills for participating in groups/classes/activities. Boston, MA: Boston University Center for Psychiatric Rehabilitation.
Product Details
PDF file: 73 pages
Published: 2014
ISBN: 978-1-878512-55-0
Table of Contents
Introduction
Asking Questions
Responding to Questions
Clarifying Information
Expressing Feelings
Expressing Opinions
Reviews
Currently, there are no published reviews for this book. If you would like to write an endorsement, please send it to: cprbooks@bu.edu