Training Technology: Case Management
Mikal Cohen, Patricia Nemec, Marianne Farkas, and Rick Forbess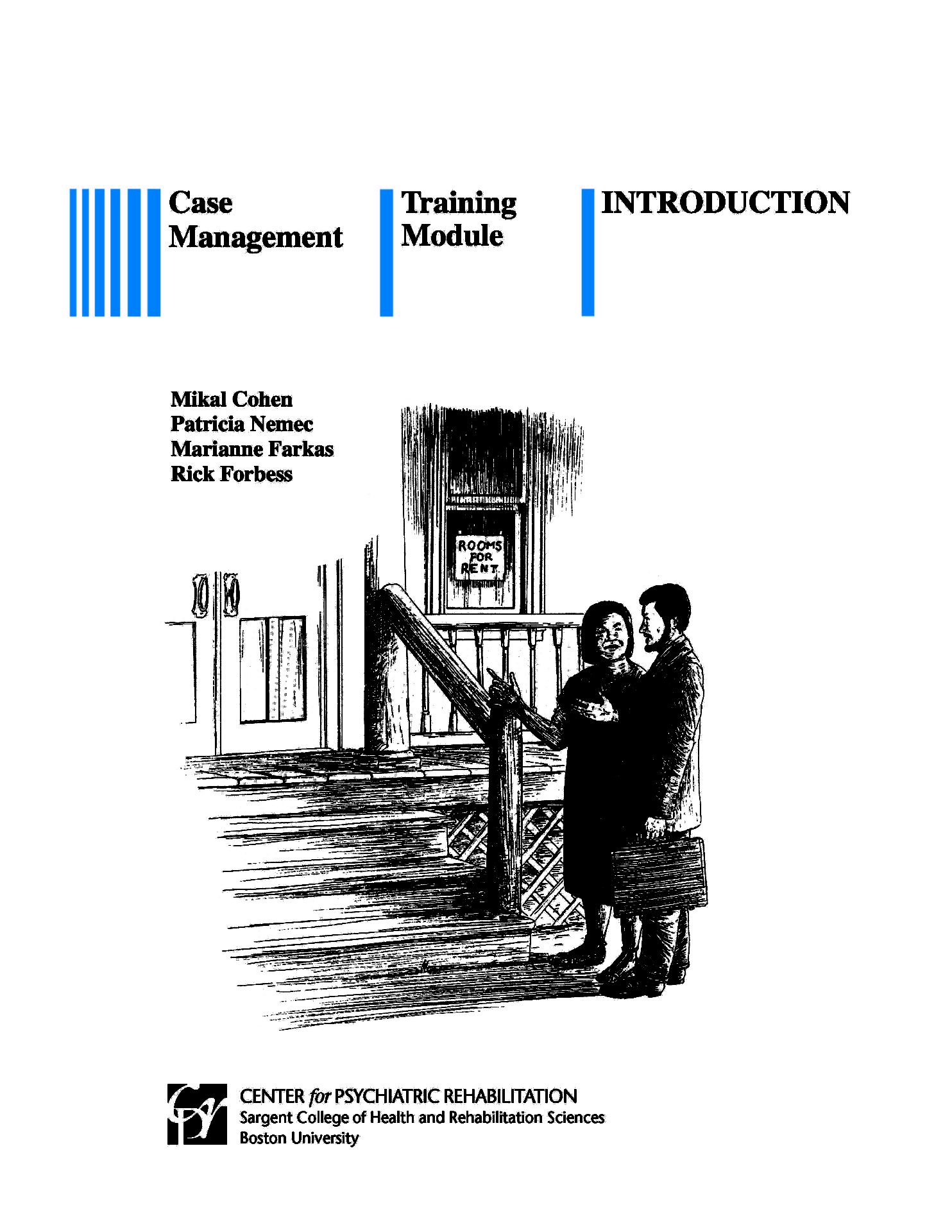 Curriculum / Workbook (PDF)
Training Technology: Case Management
Mikal Cohen, Patricia Nemec, Marianne Farkas, and Rick Forbess
Audience
Recommended for use by instructors and trainers as part of an academic course, staff training, workshop, or seminar in the skills of case management.
Additional Materials for Purchase
Description
Case management is a process by which consumers are supported in negotiating for services that they need and desire. It is a person-oriented approach that responds to clients' individual needs for assistance rather than the needs of the service system.
This technology is designed to teach case managers any, or all, of four essential activities: planning for services, linking clients to services, advocating for service improvements, and connecting with clients. Each activity can be taught independently of the others, allowing trainers to tailor the technology to their specific training needs.
Training Package Contents
Trainer Orientation Guide (PDF file)
Training Modules (6 PDF files)
Reference Handbooks (6 PDF files)
PowerPoint® Slides (6 PDF files)
Video Demonstration (YouTube link, 11 excerpts, approximately 2 hours)
If you are interested in Consultation/In-Service Training about how to best use these training materials in your program or agency, please contact: Marianne Farkas, Director of Training, mfarkas@bu.edu.
Citation: Cohen, M., Nemec, P., Farkas, M., & Forbess, R. (1998, 2010). Training technology: Case management. Boston, MA: Boston University Center for Psychiatric Rehabilitation.
Product Details
Published: Edited and revised format 2010
ISBN: 978-1-878512-34-5
Table of Contents
Introduction
Connecting with Clients
Planning for Services
Linking Clients to Services
Advocating for Service Improvements
Conclusion
Reviews
Currently, there are no published reviews for this book. If you would like to write an endorsement, please send it to: cprbooks@bu.edu