Larry Kohn, MS
---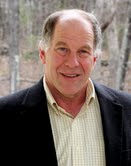 Larry Kohn is the Director of Development at the Center for Psychiatric Rehabilitation. He has worked at the Center for 27 years creating innovative service programs and developing the funding for those programs through individual philanthropy and foundation grants. 
Areas of Expertise
Soliciting fundraising capital from foundations and individual donors
Developing and maintaining new programs for services division
Keyword Search
Use the keywords below to explore categories of information or general topics. If you know the specific topic/keyword you are looking for, type it into the search bar below.