Dates and Costs for Boston Training
Next class Training Institute Dates:
May 7-11, 2012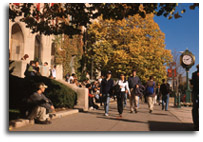 October 15 – October 19, 2012
Full-year practical training includes two 1-week Training Institutes to be held on the Boston University Campus. Participants must attend both Training Institutes.
Rates
Tuition fee: $2470 which includes
Full year of tuition,
technical assistance,
in competency development,
support and supervision by experienced PVR trainers
Materials fee: $250 includes all books and materials.
Application fee: $30 (non-refundable)
Please Note: All rates are in US Dollars.