Ethics in Psychiatric Rehabilitation
---
Description
Psychiatric rehabilitation practitioners have obligations to persons served as well as to their agencies, funders, and the larger community. This online course will review key ethical principles reflected in the PRA Code of Ethics and the CRC Code of Ethics. Common ethical issues will be discussed, and a framework for ethical decision-making will be presented. There will be exercises and activities to do, allowing participants the opportunity to apply the process of ethical decision-making to real-life scenarios.
It is anticipated that seminar participants will achieve the following goals. Participants will be able to:
Identify key ethical principles.
Identify common ethical issues and dilemmas faced in psychiatric rehabilitation.
Identify how obligations may compete.
Describe the process of ethical decision-making.
Use a framework to manage dilemmas.
Practice ethical decision-making.
Apply the PRA or the CRC Code of Ethics to sample scenarios.
Acknowledgement
This online course is based on workshops presented at various PRA and MassPRA annual conferences. Training materials prepared by Nora Barrett, MSW, CPRP, Associate Professor in the University of Medicine & Dentistry of New Jersey's Department of Psychiatric Rehabilitation, provided an earlier version of the list of ethical challenges.
Instructors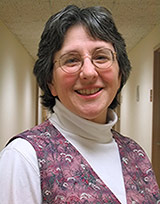 Pat Nemec is an internationally recognized trainer in psychiatric rehabilitation, and was the director of the academic specialization in psychiatric rehabilitation at Boston University (now closed). She has played an important role on curriculum development team for the Boston University Center for Psychiatric Rehabilitation as well as for regional training projects in psychiatric rehabilitation and academic curriculum development for undergraduate and graduate programs in health and rehabilitation sciences. As an active contributor to the US Psychiatric Rehabilitation Association, Pat was a key member of the task force groups that developed the USPRA Language Guidelines and the most recent revision of the USPRA Multicultural Principles. She is the current Vice President of the Commission responsible for the Certified Psychiatric Rehabilitation Practitioner program, and a founding member of the Consortium of Psychiatric Rehabilitation Educators.
---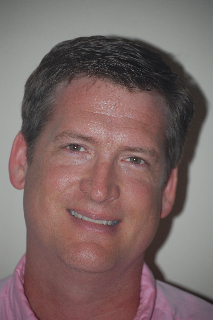 Steve LaMaster has been encouraged and influenced by trends toward greater levels of personal involvement by people receiving services and their significant others, over the course of his 20-year-career serving people with psychiatric disabilities. Currently, Steve serves as the Director of Psychiatric Rehabilitation Services at the Vinfen Corporation in Cambridge, MA, a role which involves consultation to multidisciplinary teams housing programs for a division serving 2,200 persons in housing, employment, education, and community participation modalities. In this capacity, Steve coordinates implementation of division-wide rehabilitation initiatives, supports the recovery of persons served through the efforts of capable employment and rehabilitation practitioners, and oversees adherence efforts related to Medicaid's Rehabilitation Option Services provision. Steve holds an MS in Rehabilitation Counseling from Boston University. He and his family are active participants in their community of Cambridge, and enjoy many forms of outdoor activity that New England has to offer.
Textbooks
There are recommended readings but no required texts for this course.
Requirements
After participating in the online course, if you would like a Certificate of Participation, you will need to send the final ethical dilemma assignment and online seminar evaluation form to:
Sue McNamara, MS, CPRP
Director, Professional Development Program
Boston University, Center for Psychiatric Rehabilitation
940 Commonwealth Avenue West, 2nd Floor
Boston, MA 02215
Registration
You may register for the online course at any time and complete the course at any time — there are no time requirements at all.
Cost: is Free!
Registration provides access to the course lecture pages and downloadable course handouts and materials.